Dark Horse y Nintendo han tenido una estrecha relación en los últimos años. The Legend of Zelda: Hyrule Historia, The Legend of Zelda: Art & Artifacts, The Art of Fire Emblem Awakening, y The Art of Splatoon han sido lanzados en Norteamérica gracias a la asociación.
Dark Horse anunció una nueva sociedad editorial para ARMS que convertirá el juego Switch en novelas gráficas. El primero debutará en el otoño de 2018.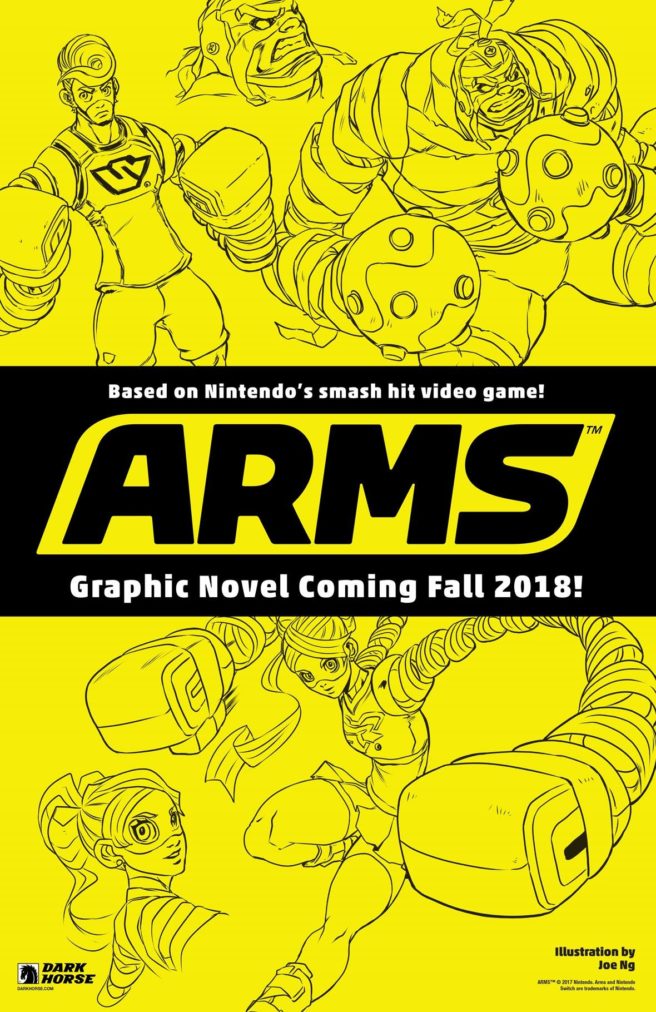 Más detalles no fueron compartidos. Dado que las novelas gráficas están a un año de distancia, es probable que dure un tiempo hasta que escuchamos más.
Comments
comments